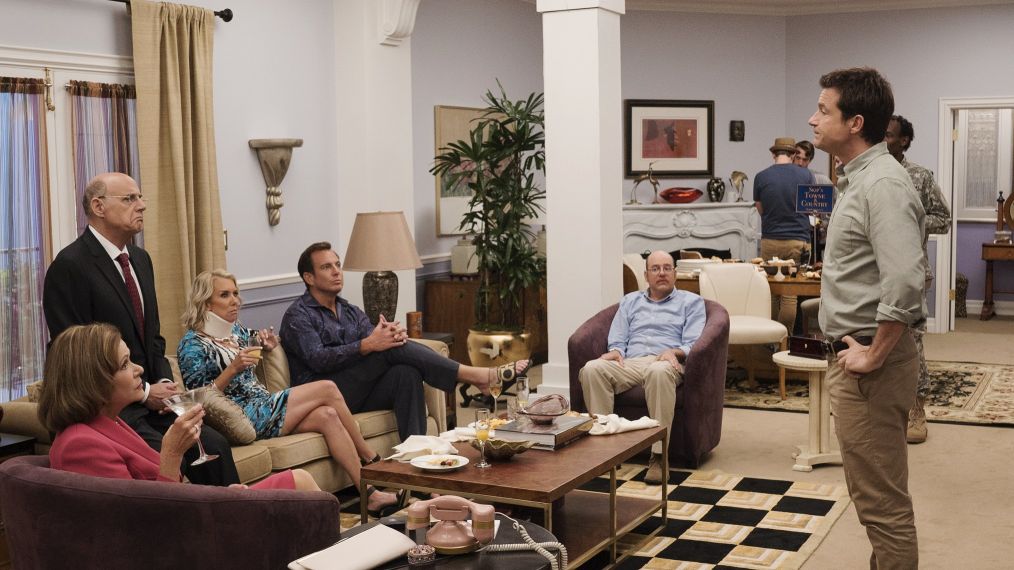 In addition to the new trailer, Netflix released a number of photos from the upcoming season. (Well, actually ...) Arrested Development's long-awaited season five will officially be premiering on May 29.
Based on the season 5 trailer, it looks like we'll be getting more of the Bluths together engaging in classic over-their-heads shenanigans.
Now, the story of a wealthy family who lost everything, only to be resurrected on Netflix for yet another hilarious season.
Narrator Ron Howard says, "It seems a lot has changed over the years - well, not everything", and the trailer captures that idea by playing on how the family has changed while also reminiscing on the past.

Maeby goes incognito
In other surprising notable news from the trailer, it appears that Lindsey (Portia De Rossi) is running for office, Buster (Tony Hale) has finally ditched his hook for a more practical prosthetic hand, and Maeby (Alia Shawkat) has traded her bushy brown locks for a sleek silver hairdo. A development which will help Lindsay as she begins her campaign for Congress, to become "part of the problem". "Like, if you knew when, you would not be wrong to be thinking, 'Why are we all just hearing about this now?'" Yeah, I think a few weeks counts as "like real soon". Then you're in luck because series creator Mitch Hurwitz recut the fourth season and turned the original 15 episodes into a more linear 22 with interweaving storylines. Gotta agree with George Michael (Michael Cera) that it still doesn't seem like they'd get the votes.
In the meantime, fans can watch a "remix" of the show's fourth season on Netflix. Despite everyone's best efforts, this really didn't work that well, because the magic of Arrested Development revolved around seeing the cast work together.
The actor was sacked from "Transparent" for alleged sexual harassment.
Noida: Hindu outfit protests Jinnah portrait at AMU
The Jinnah row started after BJP's Aligarh MP Satish Gautam wrote to AMU raising objections to the portrait. Twenty-eight students were injured in a lathi charge by the police.