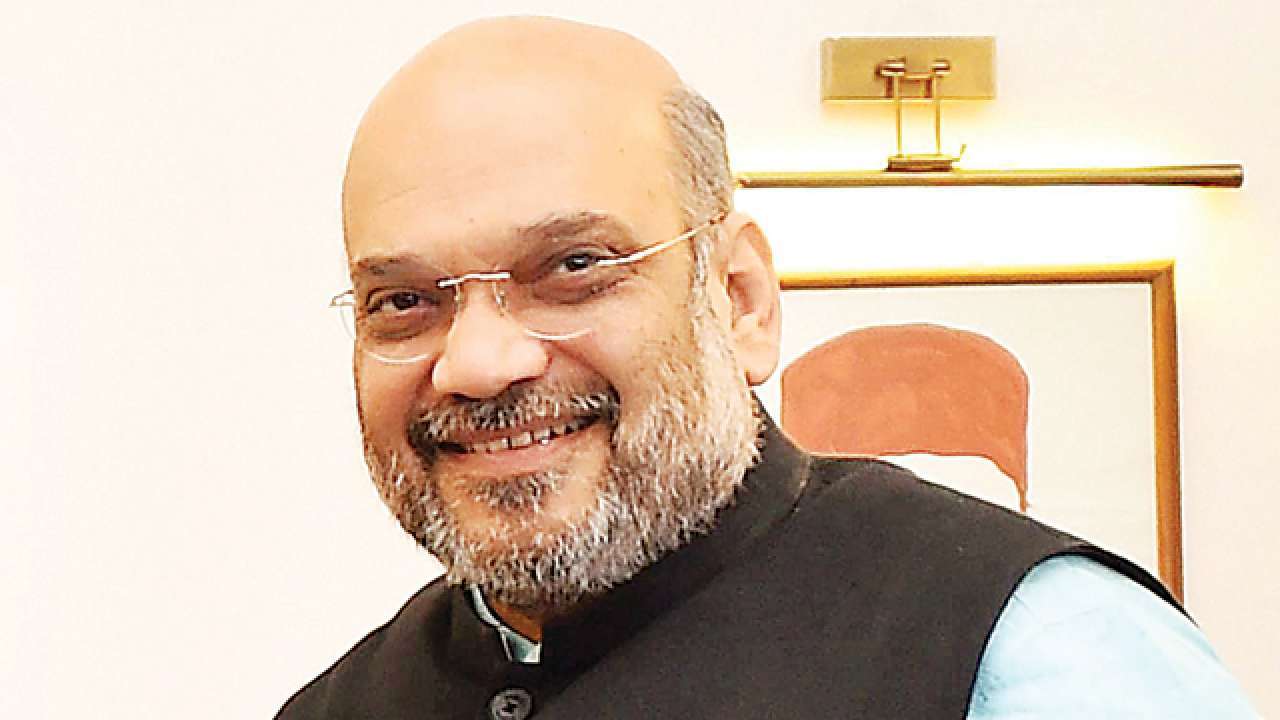 Prime Minister NarendraModi today accused the Opposition of divisive politics and announced that BJP MPs will observe a fast on 12 April to protest the impasse in Parliament, for which he blamed the Congress.
Traffic snarls were reported at some places and several trains arrived late after BJP workers, being ferried in special trains for the party's 38th Foundation Day rally here, insisted on unscheduled halts en route, railway officials said. "Rahul Gandhi and others are saying that we are demolishing reservation for SCs and STs".
He was reacting to remarks by Shah during a Mumbai rally to mark BJP's Foundation Day.
"Rahul and (NCP chief Sharad) Pawar, listen. And even if you want to end the reservation, BJP will never allow it".
"The countdown for 2019 (Lok Sabha polls) has begun and the Opposition parties are calling for unity among themselves".
NASA officials today announced the agency's plans for X-plane
NASA wants to bring back supersonic flights for civilian passengers, and has roped in Lockheed Martin to build a demonstrator. No supersonic commercial aircraft has been in service since British Airways and Air France halted Concorde flights in 2003.
Lok Sabha elections is scheduled to take place in the nation in 2019. While Prime Minister Narendra Modi interacted with party workers directly, the party held functions across the country, to mark the occasion.
Among others, state BJP general secretary Jarpum Gamlin, former minister Tangor Tapak, Advisor to Chief Minister, Tai Tagak, and former MLA Tapen Siga addressed the participants. People of the country have seen the work done by the NDA government. Let me take names: "Samajwadi Party and BSP, Trinamool Congress and Congress, Chandrababu Naidu and Congress, they have nothing in common and no ideological similarities, but are coming together", the BJP president said.
Congress leader Sharma said, "The remarks made by Amit Shah are condemnable". The leaders from Communist Party of India and Trinamool Congress hit out at Shah for his remarks and said that one does not expect this from the president of the ruling party. "But people ask you (Rahul) the account of four generations of your party's dynastic rule", he said. "The Modi government has planned to compensate farmers with 1.5 times the price of their crop", Shah said. "Modi and Shah are arrogant and their anti-people policies have now been revealed".
Multiple issues, including the recent Dalit agitation, have pushed the BJP on to the back foot, and both leaders sought to underscore that the party stood for the poor and the marginalised, recounting the various schemes that the government runs for the poor. "Nagpur MLA, Milind Bane, himself a doctor, was travelling in the same train and he checked Behre immediately", he said.