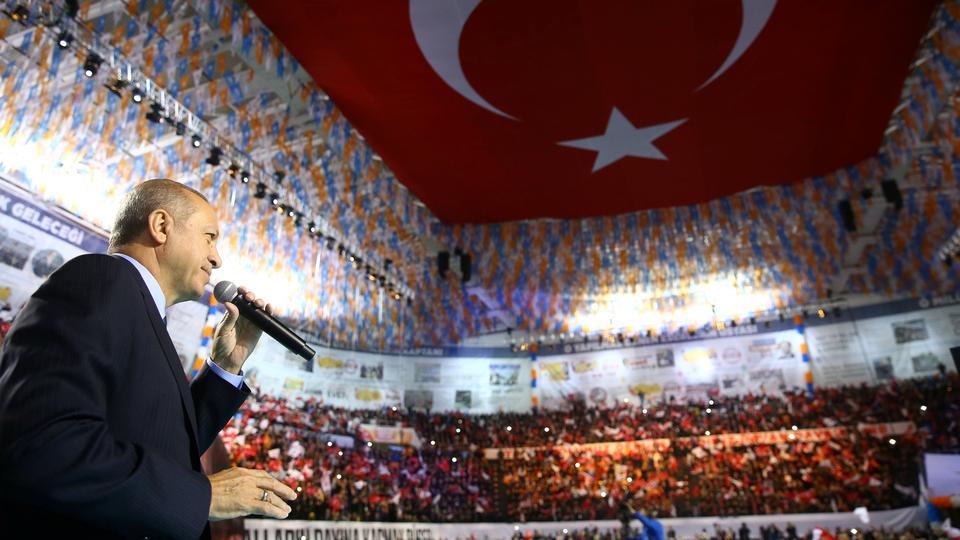 President Recep Tayyip Erdogan on Monday insisted Turkey still wanted to become a member of the European Union ahead of a potentially stormy summit with EU chiefs seeking to fix an increasingly fractured relationship.
"I am looking with mixed feelings towards the Varna summit because the differences in views between the EU and Turkey are many", said European Commission President Jean-Claude Juncker, who will represent the bloc along with European Council President Donald Tusk.
Erdogan expressed hope the meeting in the Bulgarian resort of Varna would re-energize the Turkish accession bid and remove obstacles in its path.
Erdogan warned at the time that Turkish troops would keep pushing east further into Syrian Kurdish YPG territory (Kurdish "People's Protection Units" which Turkey considers an extension of the terrorist PKK), which would eventually pit his forces against the US armed and trained Syrian Democratic Forces (SDF).
Erdogan also said Turkey's would do "what is necessary" if the Iraqi operation in Sinjar failed.
Erdogan also in typically brazen fashion put Iraq's government on notice, saying "We have told the central [Iraqi] government that the PKK is establishing a new headquarters in Sinjar".
The Iraqi military on Sunday denied that Turkish troops have entered Sinjar in northern Iraq after the Turkish president earlier announced the beginning of operations against outlawed Kurdistan Workers' Party (PKK) in the area.
Winter storm watch issued for weekend
Bands of heavy snow dropped at least 20.1 inches of snow in Patchogue, with much of Nassau and Suffolk seeing a foot. An ample supply of moist air had been lifted to the colder levels of the atmosphere, where snow formed speedily.
On migration and support for refugees, the European Union and Turkey remained very close partners, Tusk said.
Recep Tayyip Erdogan was speaking in Istanbul before departing for the Bulgarian Black Sea resort of Varna to attend a likely arduous summit meeting with European Union leaders.
"We now expect strong support [from Europe] on sensitive issues such as the fight against terrorism instead of rambling and unjust criticism", he added.
With the bloc critical of what it considers to be Turkish President Tayyip Erdogan's growing authoritarianism at home and his intervention in Syria's war, Brussels had hesitated to agree to the summit.
Erdogan pressed his European leaders to grant Turkish citizens visa liberalization to allow them to travel to certain European countries without visa restrictions.
"We understand Turkey's need to deal effectively with its security after the attempted coup and the terrorist attacks it has suffered. This should not be turned into a political issue, it should not become an issue that shakes the trust of our people", he said.