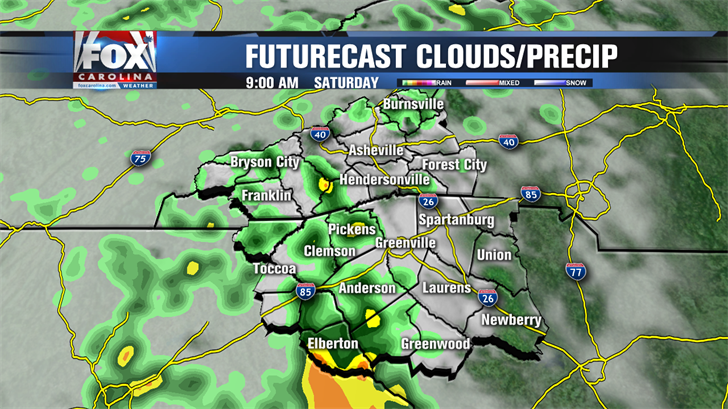 Scattered showers with a few rumbles of thunder will be possible Friday evening across the mid-south.
Tomorrow clouds will decrease slowly from southwest to northeast so those stuck in the cloud cover (mainly northeast of Holton) may be stuck in the 40s while areas around Council Grove, Emporia, and Burlington will rebound in the low 60s meaning most spots will be in the 50s.
Cloudy tonight with lows in the low to upper 50s. We could see a few thunderstorms, but severe weather is not expected with this setup.
Sunday will be mostly sunny and temperatures will be in the middle 70s to end the weekend.
Monday night, there is a slight chance of more showers, rain and snow showers and a low in the lower 30s. Winds will remain gusty in eastern areas as our next storm approaches. Skies stay quiet Saturday night as lows fall into the upper 40s.
VW assigns 20 billion euros in battery orders in electric car drive
Modern diesel drives were part of the solution, not part of the problem, he further said, also with regard to climate change. As part of VW's €20bn push into electric cars , it is setting up a standalone subbrand for battery-powered vehicles.
We have a FIRST ALERT out for Monday afternoon as it looks as though we will see some strong, potentially severe, storms move into the Tennessee Valley.
Sunday will begin dry with a few afternoon showers and storms possible. Highs will peak in the 70s.
Scattered showers may linger into Tuesday and Wednesday. As drier weather moves in, so will colder temps.
No weekend washout: Rain looks likely early Saturday morning, then we'll get a break with a partly sunny, breezy, warm late morning to early afternoon.