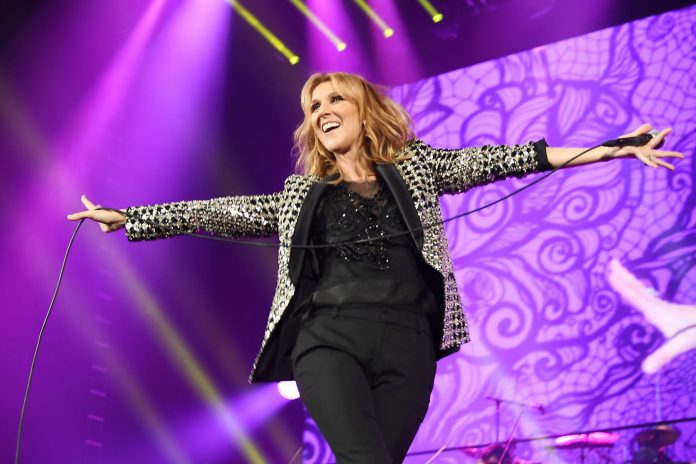 ICONIC singer Celine Dion will be launching her first-ever tour of Southeast Asia this year, but will be giving Kuala Lumpur a miss.
It is unclear why Kuala Lumpur was not included in her list of Southeast Asia stops this year, but it would not be the first time worldwide artistes have chosen to avoid the Malaysian capital.
While ticketing details have not been announced, The Straits Times reported that TeamCeline members, MBS Loyalty card holders and Singtel mobile subscribers will have access to priority bookings before public sales begin.
With that the fan then grabs the microphone and growls "don't touch me" at Dion's bodyguard Olivier.
In an exclusive interview with ABS-CBN News' MJ Felipe, Dion apologized for not being able to push through with the 2014 concert and said she is excited for this new tour.
"I love you, you love me", Dion starts singing, trying to detract from the weird moment.
HP Recalls Lithium-ion Batteries in Notebook Computers and Mobile Workstations
According to the recall notice, the issues came to light after eight customers reported battery packs overheating or melting. The batteries were also sold as accessories or replacement batteries for the HP ZBook Studio G4 mobile workstation.
Dion says to the fan, "You know what, we got something in common, we got babies that we love". The tour kicks off June 16 in Tokyo, and is scheduled through a July 23 in Bangkok. I would love that, I love her so much.
Throughout her 30-year musical career, Dion has won five Grammy Awards, including Album of the Year and Best Pop Album for Falling Into You (1996), and Record of the Year and Best Female Pop Vocal Performance for My Heart Will Go On (1998).
In addition to previously mentioned cities, Dion will also be returning to other places where she has already performed, such as Tokyo and Macau.
"Let me tell you something". I can't wait to sing for you.
Fans took to social media to applaud the singer for her patience.
"I love you, you love me".