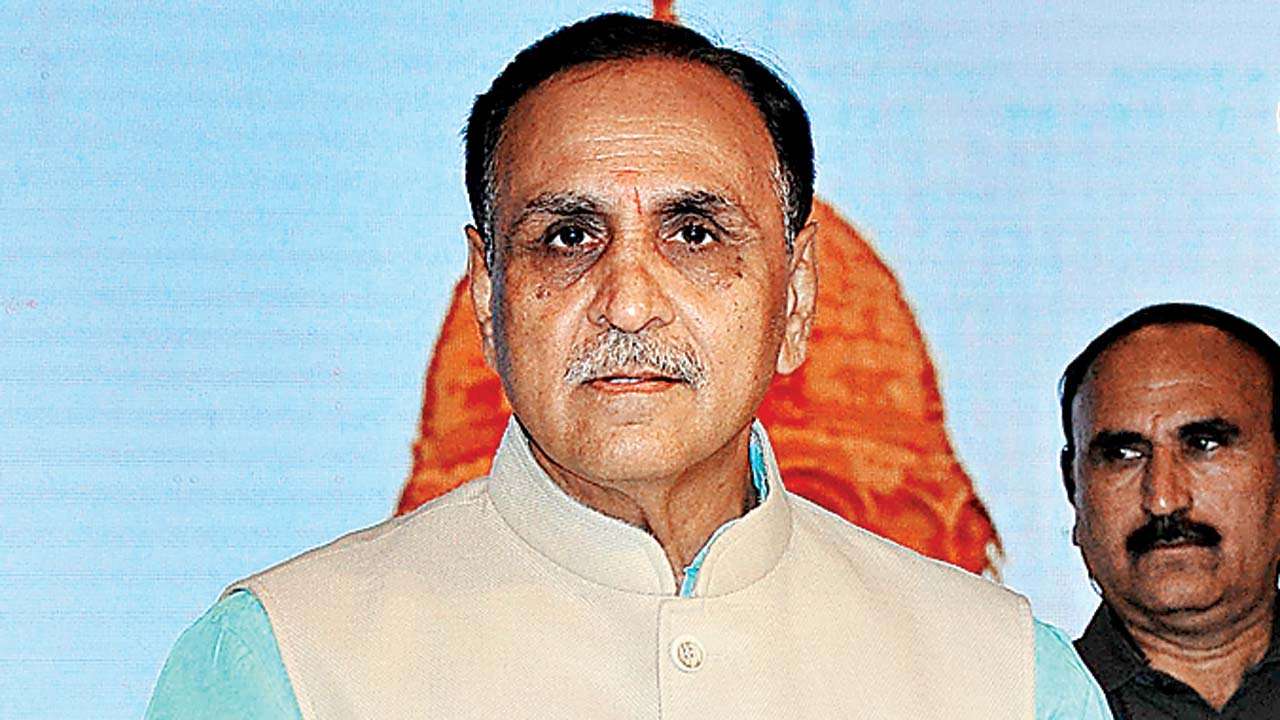 Days after his re-nomination was endorsed by BJP legislators and party's team of central observers led by Arun Jaitley, Vijay Rupani took oath as chief minister of Gujarat on Tuesday morning.
Bihar Chief Minister Nitish Kumar, his deputy Sushil Kumar Modi and BJP patriarch LK Advani attended the event.
Sources said senior party leaders of Gujarat including Rupani, Patel and state BJP chief Jitu Vaghani had a meeting with Amit Shah on Monday to finalize the names for the new cabinet. Atleast 18 other ministers will also take oath to the Gujarat Cabinet. Several union ministers including Rajnath Singh, Nitin Gadkari, and Ravi Shankar Prasad are also expected to attend Vijay Rupani's swearing-in ceremony.
On December 23, a delegation met Gujarat governor Om Prakash Kohli with a letter staking claim to form the government in the state.
California wildfire is now the largest in recorded history
Prior to the Thomas Fire, the largest blaze on record was the Cedar Fire in San Diego County back in 2003. Shortly after the fire started December 4, the Thomas fire was burning tens of thousands of acres a day.
Of the nine Cabinet ministers sworn-in, five were retained from the previous ministry.
Cabinet ministers: Deputy CM Nitin Patel (Mehsana), Bhupendrasinh Chudasama (Dholka), RC Faldu (Jamnagar South), Kaushik Patel (Naranpura), Saurabh Patel (Botad), Ganpat Vasava (Mangrol), Jayesh Radadiya (Jetpur), Dilip Thakor (Chanasma) and Ishwar Parmar (Bardoli). Prime Minister Narendra Modi who landed in Gandhinagar, is welcomed by party chief Amit Shah and all the BJP's chief ministers.
The sharp increase in number of Patidar faces in the Council could be attributed to the fact that BJP had to suffer a dip of 16 seats in its tally as the its seat share in 182 seat assembly went down from 115 to 99 in recent elections.
In other reports, a labourer died and two got injured while setting up a stage at New Secretariat complex for Vijay Rupani's swearing-in ceremony.