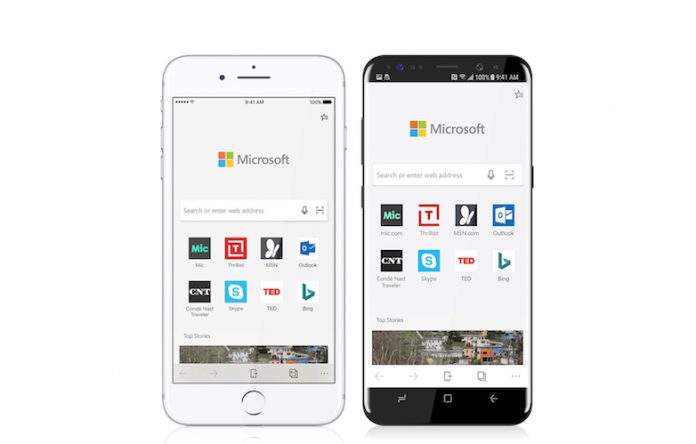 The drought of good Chrome alternative on Android ends as Microsoft has finally released its Edge web browser. However, with Edge's overall adoption still extremely low, questions remain over how many people will actually use the new app. iOS and Android already have established browser ecosystems and cross-device syncing. But its key feature, perhaps, is Continue on PC, which lets you open the web page you're looking at on your phone right on your PC, or save it to work on later.
If you are interested, you can grab Microsoft Edge absolutely free from the App Store by tapping on the link below. More markets are coming soon, though, with Microsoft saying that "We look forward to bringing MS Edge for iOS and Android to additional markets and languages over time". Sadly, Microsoft still hasn't added tab syncing to Edge for mobile, so you can't share tabs or history between PC and phone. The Hub View also collects the user's history and ebooks, so it makes content management easy. The launch will help existing Edge users on Windows 10 to have a smoother browsing experience on mobile. It also features voice search, a QR code reader and a private browsing mode called "InPrivate".
According to Italian blog, Aggiornamenti Lumia, Windows Insiders could be subjected to A/B testing for these features with the recently rolled out build of the Photos app and some of the enhancements planned by the company could show up for them. Microsoft will be hoping Edge has just as big an impact.
Cyclone Ockhi on way to Kerala, TN
The Met has forecast heavy rains for Thursday and Friday in southern Tamil Nadu and Lakshadweep and also parts of Nicobar Islands. At least four trains connecting Thiruvananthapuram/Kollam and Nagercoil/Kanyakumari were cancelled and others rescheduled.
Apart from English, the Edge browser is available in Chinese, and French.
Microsoft is getting really cozy with Android.