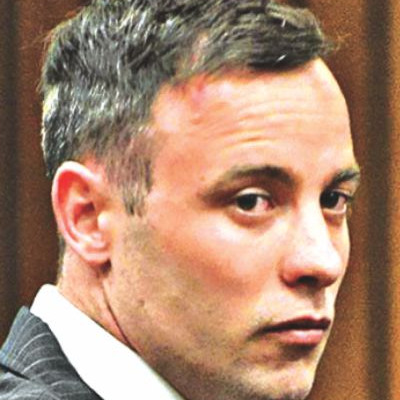 Pistorius should have been sentenced to the prescribed minimum of 15 years for murder, Seriti said, as he delivered the verdict of a panel of five judges at the Supreme Court in the central city of Bloemfontein. This comes after prosecutors had argued that the six-year term for murdering was too short.
The court's decision is "justice for Reeva", her family's spokeswoman said, adding that they hope "this is the end of the road and that everyone can move forward".
Prosecutors again petitioned the court, claiming the sentence was lenient.
Pistorius was sentenced to five years for culpable homicide, and was eventually released from prison and placed under house arrest, before having his conviction overturned in favour of murder.
Supreme Court Justice Willie Seriti said Pistorius failed to explain in court hearings why he fired the fatal shots and "does not appreciate the gravity of his actions".
Warriors star Durant says he will play against Thunder
But Westbrook has often spent time in the locker room after games reaffirming to George to be an aggressive, assertive player. Everyone admits the ball sometimes stalls on offense - something Anthony and Westbrook, in particular, are often guilty of.
Pistorius has to serve at least half of his new sentence before he is considered for parole. Genuine remorse is missing - namely a reason from the respondent for firing the four fatal shots.
Barry Roux, lead defence lawyer for Pistorius, said the athlete was suffering from severe and worsening post-traumatic stress disorder over the case.
During Pistorius' sentencing for murder, the trial judge cited mitigating circumstances for a lesser punishment, saying Pistorius was genuinely remorseful and a good candidate for rehabilitation.
Judge Thokozile Masipa ruled the state failed to prove beyond reasonable doubt that Pistorius was guilty of premeditated murder, but may still be guilty of culpable homicide - equivalent to the United Kingdom law of manslaughter.
The IPC did not revoke any of his eight Paralympic medals, including six golds from Athens 2004 to London 2012. Born without fibulas, his lower legs were amputated before he was one year old, and the prosthetics he wore to compete earned him the nickname of "Blade Runner".